"the truth, that piFF and everything evident"
first and foremost.. its about 6am, and im sitting next to a pool in he hills. u mad, Scooby? tell em why u mad after this intro.. roll da tape!
bwahahahhahahahhahaha.. hold up.. was that
Billy Zane(of "Just One of The Guys fame"),
or
Blind Skateboards

own, Jake Duncombe?
Speaking of Blind, Happy Anniversary to Bill & Jennifer Weiss. matter of fact. happy 12th anniversary to "whatever the fukk" Weiss, Neiratko & myself were doing for a week in Houston with 8Ball & MJG. by the way folks- thats a true story. we really did live with 8ball & MJG for a week.
poor Neiratko. showed up so innocent, and look at him now..
speaking of now. now- i dont work for 4cast. nope. the bum of a "owner", doesnt/didnt pay me/anyone. as a matter of fact- come to find out, Ghostface doesn't even endorse the Ghostface doll! why, some may ask? because he dont/didnt get paid either! weird. as a matter of fact, i dont even think he owns a doll! basically. lies x lame excuses x shady ass business practices= 4cast/the makers of the Ghostface doll. so, yeah. im done. good luck to whomevers spending their hard earned moneys there. and good luck to Ghost getting any money off the no-name bum, making scratch off your name. oh yeah. word to the wise- i wouldnt be walking around LA, going out to clubs, etc.. if you owe ME money. i WILL shake you down. and i KNOW your bummy ass is reading this. so.. youknowhatitis
in the "what the fukkery" side of things.. we got some good ole fashioned 'cism heating up, and i need all to bare witness. so this bish..
thas Kelly Tilghman. fukk that bish, and heres exactly why. about 2 weeks ago while reporting live from the Mercedez Benz Championship(oddly enough, at the "Plantation Course at Kapalua"), good ole Kelly decided to give her take on Tiger Woods and "what it would take for the other competitors, to somehow defeat him" being the eloquent young lady she is, Kelly rifles off- "Lynch him in a back alley..", all before turning to the camera, and broadly smiling.
please. click this link, people.
back to the story.. so to add insult to injury,the following week GolfWeek magazine decides to run a noose on the cover.. actually. look.
A NOOSE! for golf?! holy bejesus! and not only did they actually run the cover, but that bish only got a 2 week suspension! 2 weeks! ive been expelled from school for less. this scag gets a 2 week paid vacation, until everything "cools off"? so, lemme get this right. whats that weird lookin brothas name? Isaih Thomas? They made this nikka go to rehab, lost his job, and all that- just for saying the word FAG. FAG?! bwahahahahhahaha.. u fukkin serious? u say FAG in some corners of the world, u get what some people call a "cigarette". but, back to my point. so, its been about 2 weeks and Tigers not blurted a word. what the fukkery?
im glad theres still some folks out there who actually use their media power intelligently, and shed some light on shyt like this. ladies and gentlemen- i bring to you, Rob Parker. my man. SPEECH!
"Tiger Woods would rather be a pitch-man, than be a MAN.." now THAT my friends, was some real fukkin tawk! Rob Parker= the truth, that piFF and everything evident.*salutes this man*
whos responsible for this?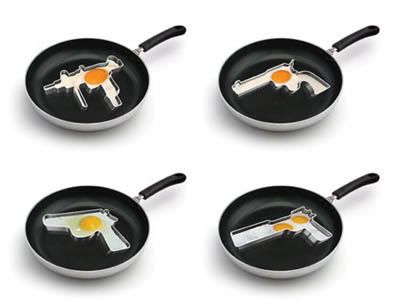 cause i want one.. actually. all four. just wanted to throw that out there...
and since im on my ignorant shyt for a minute.. tell me asong worser than this:
jesus... just.. jesus. i hate him.. alot. serious question. why dont any of these dumb ass rappers know who
Stephen Fetchit
is? or do they even care?
before i get outta here, i think its of utmost importance that everyone see this video part. alot of people go unnoticed in this skateboard game. alot. this is one of my all time favorites video parts, from a cat ive not only patterned alot of my swag, stunts, and whatnot off of. but this is one of the BEST TO EVER DO IT. folks. Sean Sheffey. Life Video.. im outta this bish. enjoy....