choice is yours. you can hate, or you participate..
so the other day, im siitin at home and i get this in the mail.. smh. roll the tape.
and that my friends- is why i love T.O.! im saying. if you hate a guy whos single-handedly carried the last 3 teams hes played for into the playoffs, you straight lost at life. if you hate a guy because of his skin color- your Pops shoulda wiped you off on a napkin. im tellin yall- these haters need to really step they jobs up..
on another note... im probly having the best year of my existence, and the shyt aint even into its 2nd week! i went on a date with Muh'lissa(schwing!). got my Mothers entire house pretty much rebuilt, yard "creted", etc- for FREE, without stepping one foot outta my city(imma Boss, B. fareal..) Bout to get my entire mouth so fresh, an so clean- "3stacks" might return to the way he rhymed on ATLiens. and lastly... know what? fukk it! im entering Tampa Pro this year. somebody send me some info on that bish, so i can get it over to my manager.. yall should get a manager. preferably one, Beth. she has snacks, piFF, and shes cooler than half the people ive met in the last 15 yrs. but back to my point- Tampa Pro. Im there. and i might bring Kareem..
so.. whats wrong with this picture?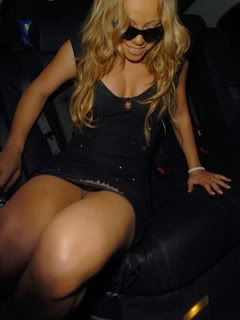 same thing i was saying- NOTHING. good googly moogly, this woman is FINE! i think i need a "Hot Pocket" now.
uh.. uh! i believe we have our first big winner, of the year.. drum roll please. in accordance with all laws of Nigga'dom, i present to one Jason Shelton the first "Nigga Please" award of 2008.. with excellence in the artistry of man-handling expensive ass lik's @ Jay-Zs new 40/40 club New Years Eve, escaping possible Amber Alerts, and all around straight fukkkery. i find no better recepient than my man Jay for this award... here ya go Jay. you that nukka!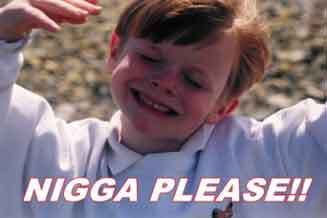 once again.. yall give it up for my man- J. and honorable mentions go out to KT for not answering his phone the week after the Steelers got crushed by the Jags, and lastly- to Mr. & Mrs. Pat Duffy who recently had a kid, but due to "Finnish tradition", cant tell anyone the name of their new kid for a few weeks. real talk- that baby was made with American dyck, and concieved in an American household. Pat- yall really trippin this time. but congratulations to both you and wifey on your newborn. ill holla..
hey! i almost forgot....
i just got this in the mail the other day
.jeah! International piFF! i just wanted everyone to know that. Shout out to man Dave Appleby, and the staff at
Expose mag
. i told yall,"its finna be a hot summer..get my fukkin pool in the back!" Killa!
i just got exclusive audio from
Ghostface Killahs new Pretty Tone book...
gaaaaaaaawdayum, is this dude a genius! yknow what- fukk it. im starting a online petition to get a Ghostface/Gucci Mane CD released for 3rd quarter '08. choice is yours. you can hate, or you participate.. im saying- these cats swagger, is at dangerously high levels these days.. stay tuned.
speaking of swag.. whos fukkin with this overwhelming amount of swaggery?
i apologize about the last 30 seconds..it seems as if one of them ate the rest of the footage, but nonetheless- thas some straight classic piFFlery. but i gotta scat. going to
Elwood
(i just did a piece for them.. *checks off yet, another accomplishment*)to drop my man Palmer off a
Ghostface doll
. then im going by Diamond to grab some shat. then... basically-i can do what the fluck i want. golf, anyone? im calling Carnie. maybe he can be my caddy. hell. it only takes one arm to drink, hand me a club, and drive the cart. im goin by Jackass, to get this dude.. im out. jeah!