im steppin in harder this year...
pardon my absence, but on some real tawkery- i actually been on "spring break" since this piFFlery hit Video Music Box.. axe my real brother, KT. he 'ont lie! man, roll the gawt damn tape...
there aint nuthin in the world gooder than when he mush'did Hurricane G. Red' probly had her weave sittin at a 45degree axis, like a mul'phukkin beret! can i get a "Amen"?
so... recently, Amish and I were given some dude named "MF Doom"s mask.. im personally not into weirdo azz rappers, so excuse me for not knowing about this R-Kelly azz nikka.. anyhow, "Dooms" mask needed some repairs, as the gem had fallen out the forehead due to the strain he put on the metal while rhyming the word "apocalypse", with "7-11 Nacho dip". so, Dooms manager hands over the mask, and his only "request" is that "that sh!t better not be in no photos, blogs, whatever.. im serious." him must not know me very well. first thing i did when i reached the crib, was put the mask on, and take flicks. real tawk- HOOOOLY SHYT, does this nikkas mask smell like a used, Negro League glove! whas this dude wash his face with- a old sock? upon further investigation, not only did i find out it was actually Russell Crowes mask from the Gladiator, but that this dude Doom also has imposters who lip-sync at his show.. now. before anyone gets their panties in a bunch, lemme show u something.. okay. see this guy?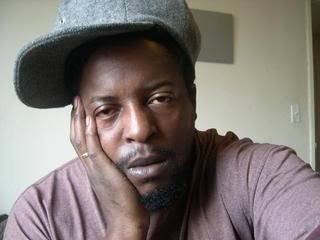 uhh, thas not "Doom". now.. you see that scar on his right hand? okay- hold that thought... now, see this guy?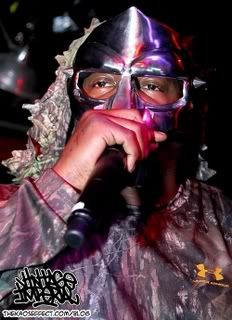 look at the right hand.. i close my case. word to Mrs. Caroline on First 48.
ok.. im gonna do something unappropiate, but i bet NOBODY says anything.. so the other day, i got this photo
and.. well. i just wanted the world to know- i got that photo. no harm, no foul right?
i heard it was some bums out there talm bout they got "da Bast blog".. bwahahahhaahahaha.. fa'real. how is a blog with a bunch of dudes wearing funny lookin cotton fukkin wit me? real tawk? im saying..
then i always come through with some shyt like this for instance..
you see that? now you tell me- where the fukk else you gonna find a lank, so you can track any cellhpone? Beyonces "hot pocket"? Redman's "Hardcore" promo? fa'real, yall aint fukkin with me. "im on the top flo', no neighbors.." ya smell my cologne? and whaddup to my man Jimmmy "Swagger" Gorecki.. i see you folk.
anybody seen Ice-Ts wife's, tittays?
hollatchaboi..
is it me, or her nipples look like
pimento loaf?
what?
in unrelated news, for all you haters out there- ive found you some solice. what i have here is a
map of ALL the hate groups in the US
. pick your poison. and if you see your "group"(ie:magazines, companies, your girl, my exes, etc) aint on there- well, im sure you can be added. step ya hate game up, folks. you only got 4 years left! bums...
in closing.. hold on.. i forgot to play a video! new shit! Lupe & Gemnini- We On.. lets go!
well gaaaaaaaaawdamn! i was bumpin the song last summer, but.. but.. DAYUM, that shyt is "bang-a-gong"!!! i mean, this n!kka said, "us taking it light, is taking it too far.."?! imma go ahead and say that songs official- dope boy fresh. im also gonna go ahead and get up outta the crib.. i gotta go to my managers to "discuss things", and get some money. then, i may go to Andrew Reynolds and knock out this interview. or maybe ill go by Jackass studios. or skate the bowl at Supreme.. or.. maybe ill just bring my ass back home, make some more money. and before i go- to everyone writing in asking me "what happened to Clydes Corner..", well the answer is... actually. imma let them tell yall. "this is chess. not checkers.." im out.. jeah!