this is THE LIFE!!!
first off. thank you Mr. Zack McTee(everyone can google Zack now. perfect.) anyhow. for those who dont know Zack, hes not only a good friend of mine. but hes also the photographer who shot that piFF of me smith grinding the Supreme bowl, in some flip-flops last summer. recently, Zack introduced me to his cousin, Kari. uh. Good Jesus of Megatron!!! i t'ink i'm in luh'b.. real tawk- i think im 'bout to have a whyte cousin! u mad? bwahaahahhaahha... this is THE LIFE, gawt damnit! roll the tape. im back like Memphis Bleek hairline, in this bish!
gawd dayum, that look't like it hurt!! they might as well of dressed her up like Wile E. Coyote, and dropped a anvil on her. i think its safe to say- she lawst.
before i forget.. im hosting 2 partys, within 12hrs of one another- on different sides of town. first off:
Friday night.
Boardners.
corner of Cherokee & Hollywood.
starts @ 9. ends, when i say so...
hold on.. TK gona be doing the damn thing there? thas whassup. its a celebration, bishes! *checks earpiece* hold up folks. just got word, ill be rolling thru in the
Red Bull
RV with the entire
Globe team
, and some birds. gawt dayum, THIS IS THE LIFE! get ya ass up here..
because when we done there. we're rollin back out to our 'tellys in Santa Monica, to do this the next day:
this is about to be a serious problem.. lets see. Rodney Mullen. Appleyard. David Gonzales. Mumford. Paul Machnau. Chris Haslam. Jake Duncombe. Good skating. Scantily clad women, everywhere. Food. the beach. Red Bulls even gonna build a 100ft long flat bar.. man. you gotta be outta ya gawt dayum mind, to miss this day!! this is THE LIFE!! aint no stoppin it.. some champagnes poppin. u mad, Scooby?!?
seriously tho... this is THE BEST skateboarding shoe, in the game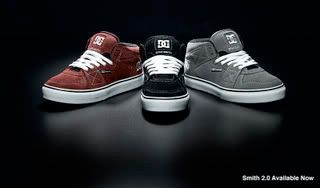 im serious! its THE BEST shoe... step ya game up.
i want to take this time to be the first to congratulate Dave & Tania Carnie, on their upcoming wedding this weekend.. sorry i couldnt make it, folks. i actually had plans of taking a helicopter up to Big Sur(sp?), just to say hello.. know what? fokk it.. imma have somebody look into it, while im on the block today. serious shyt! this is THE LIFE!!
i gotta get up outta this hot ass house. real tawk. whassup with people who dont got SHYT in their 'fridge. NO AC. but keep a big ass, empty fridge plugged up and running all day? and beforeanybody say it- fokk a fan. fokk around and run that bish so much, the motor'll have ya house smelling like burnt pencils.. that aint THE LIFE?! im out. before i bounce, imma leave yall with one of my favorite videos of all time..
Kevin Taylor! i see you! am i my brothers keeper? "my man wit the weed, is my man indeed.. and all you sucky duck n!kkas catch knots wit speed." im out.. jeah!