so, lemme get this right....
before i start-
did you know this?!?
and here i am thinking... hey! hold up...
there we go.. real talk- dem shyts is sellin like crack in the Reagan era. random thought- what the fukk is a Zay Tonday?
not this ole, Kermit the Frog w/a finger wave lookin..
? so, lemme get this right? this guy does this....
and people are fascinated with a dude who look like Theos friend, "CockRoach" from the Cosbys. wow.. ill be getting more in depth on how the fukketh Jake got 2nd place in the upcoming issue of
theSkateboardmag
, but in the meantime-
heres my man Jake on Larry Kaing
,
on ABCNEWS
, as well as
Carnies take on it
. and remember- the Xgames is straight ass. to further prove my point, last time i went to the Xgames, i saw a fukkin dog gettin photoed for a "press pass". a dog! real talk- what the fukk does a dog need a press pass for? dogs cant hold a fukkin microphone?! now that i think of it, why the fukk would you bring your dog to an event? to freak it the fukk out and remind it of how many people it'll never meet again? thas the exact reason why im gettin a DVD-movie of a fishtank.
i called it a year ago, and no one believed me..
this is going to be da bast show on fall television.
bwahahahahahaahahahahahahhahahahahha @ lookin like they skate for Toy machine too. thas gonna be some good shat though... cant wait. in related news, i spoke to my little brother and he was playing Sims. im gonna pray for this brother, and hope whatevers in the water in Atlanta hasn't gotten into anyone else. id personally rather have a
one of these
, while im waiting for
this
to warm up. thas just me... Sims... Dorien. you officially get the 1st Annual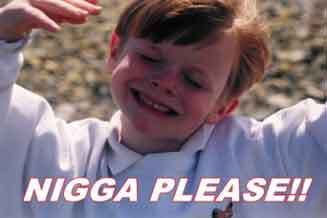 Award, and when you come out next week- dont bring that shat with you either. id hate to "forget" to pick you up from the airport, and somehow not answer my phone for a week. before i get outta here, i wanna give a shout out to Lindsay Lohan for saying, "it was the black guy driving.." when she got busted for DUI, coke, weed, and whatever else prosti-tots do, a few weeks ago. knowing damn well that was a lie anyways, because we AAAALLLLLLL know black people dont drive toward no damn Malibu after they steal cars. they go to that spot off Slauson... im out.. in the meantime, go check out
this site
,
see if you can guess whats so randomly funny about this
, or
download this album
. did i really just do that?! jeah!