hi haters, im back off hi-atus..
jeah! 40 days, 40 nights.. lets get it! for starters, did anybody here about
THIS SHAT?!?!
what the frukk?!?! this can't be life.. i remember i had a dog named D-Bo back in the day. had, is the key word here. real talk- with the exception of Snoop Dogg, i hate dogs.. fukk around and go to somebodies crib with a dog, and come out w/a new fur t-shirt & pants.. what u talm bout... oh yeah....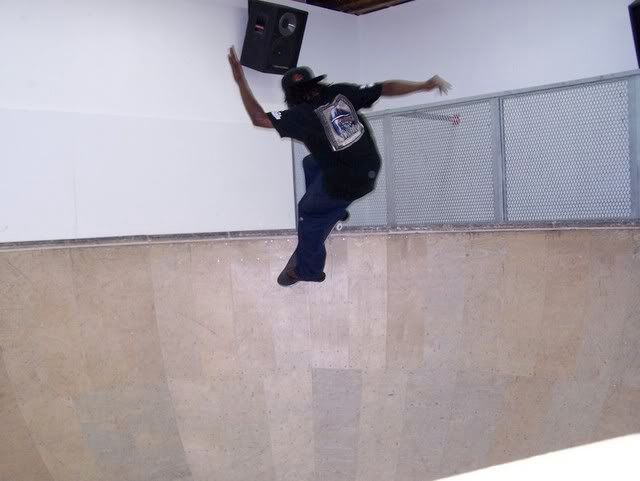 uh oh... so... who wants to go first? yeah- them some flip-flops(which usually translates to "vacationing").. thas them Hurley joints w/the Air Max bottoms too! now, who the fukk you know thas got some flip-flops w/a Air Max bottom? im lookin like black Jeezus in that bish! while im at it- shout out to my man
Brewce Martin
for teaching me such piFFlery back in the day, in his backyard vert ramp/bowl in J'ville.. 904- stand up!
really quik- is anyone familiar with the term "freelance writer"? i am.. thats what ive been for, what- over a decade. i still cant figure out why some folks seem to think i just jumped off Amistad, onto a plantation, and im all of a sudden picking cotton on another plantation. with that being said- imma leave it right there...
well. GAAAAAAAAAWWWWWDAYUM! look @ this shat!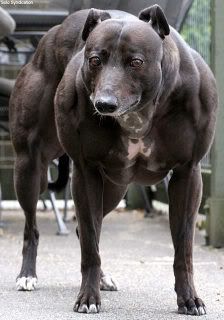 clawd hammercy..... u see that big muthafukker?!?! whas that thaing mixed with- a Imapla? and before i forget... guess which Nigga-roni's, takin his tender-roni to this Rigatoni piffa'roni?
thats right. its goin down, this Wednesday, June 18th.. Club Element/Hollywood, Ca. Listens dropping their first video, and damnit- Melissa gone be there too! Mamasay-mamasah-koo-mahk-uh-sah! im there... damn, what Micheal Jackson song
WAS
that from again? hmmm..
im bored.. i think ill go play golf, then skate the Supreme bowl. what you got going today? gonna beef up that myspace page? real talk- myspace, is possibly the worst "invention", since the telephone book.. and i stand by that statement. im bout to go swing these sticks, and enjoy life as usual.. me suggest you do dee same, bwoy.. BOH!